súvisiace s frekvenčnou terapiou,
stimuláciou elektrickými impulzami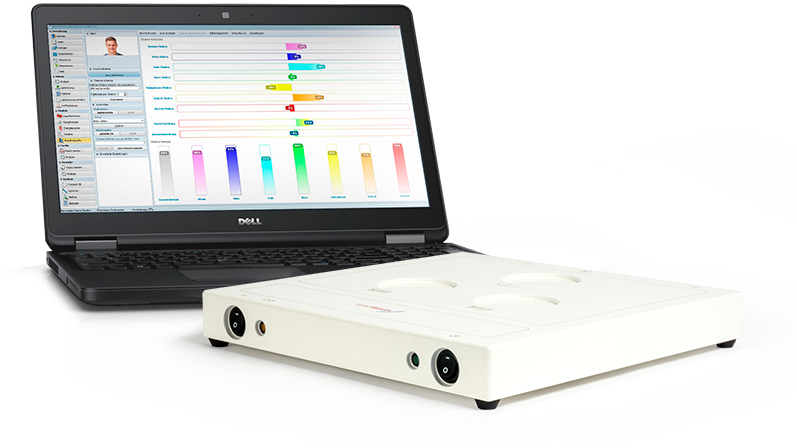 Chronická alebo akútna bolesť, myalgia, fibromyalgia
Bolesti hlavy, migréna
Tenzné bolesti hlavy: Seymour Solomon, Arthur Elkind, Fred Freitag, R. Michael Gallagher, Kenneth Moore, Bernard Swerdlow, Stanley Malkin; Safety and Effectiveness of Cranial Electrotherapy in the Treatment of Tension Headache; Headache-The Journal of Head and Face pain; July 1989 Vol.29, Nr. 7, S.445-450
D. L. Kirsch; Electromedical Treatment of Headaches; Practical pain management, Electromedicine; 2006 Nov/Dec, S. 58-65
Migréna: P. Brotman; Transcranial Electrotherapy, Low-intensity transcranial electrostimulation improves the efficacy of thermal biofeedback and quieting reflex training in the treatment of classical migraine headache; American Journal of Electromedicine; 1989 Sep, S. 120-123
Bolesti čeľustného - temporomandibulárneho kĺbu
AKÉ SLUŽBY MôŽETE VYUŽIŤ? 
VYBERTE SI IHNEĎ, ABY SA VÁM TÁTO STRÁNKA NESTRATILA
V ZÁPLAVE INÝCH POVINNOSTÍ.